Hi I am Gina Beckman! & no sorry I am not related to David Beckham, Oh do I wish though! lol ;)
I was born in Houston, Texas where I went to school all the way through high school.
I grew up in a small middle class family where I was an only child, maybe that is why I love to be the center of attention still! lol ;)
When I was in high school I always loved to have all the guys & girls like me! After I left high school I found that I loved to perform and to be in front of a camera, so I knew of only one place to go to have my dreams come true, LA!!
So I put up a model profile on a website with all kinds of sexy pictures of myself! I had so much fun putting my profile together!
A few weeks later I got an email to come out to LA! I was so excited! So I packed up all my stuff and decided I was going to move to LA!
When I got to LA I was so shocked at how different everything was, but I was ready to make my mark on LA! Earl Miller and I sat down in the beginning and he told me his vision of what he want to do with me, he wanted me to be his very first Earl's Angle! I of course said YES!!!
Ever since then we have been taking all kinds of sexy, fun, pictures and video of me!
I am having the best time in my whole life ! Now you can see me here everyday with all my sexy girlfriends!
Come inside and join me for all my naughty fun!
Pictures AND Videos!
Only High Quality inside the members area!
Never before seen anywhere else!
www.GinaBeckman.com
Hello my beloved friends! I know you like to see a variety different pictures of me stripping down and playing with my hot pussyand seeing me undress my sexy girlfriends and play with their soft supple tits, and that is why I don't think you will want to go anywhere else after you see these pictures! So come in and pick out all your favorites!
Pictures Of Me & My Hot Girlfriends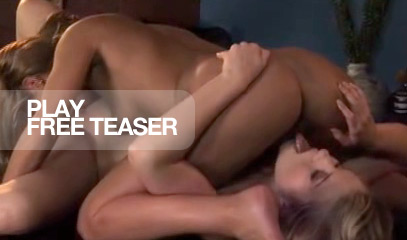 All My Naughty Video Hey Friends! This is the place you want to be if you love to watch full length videos of me having sex, and when I say sex I mean all kinds of naughty things happen in these videos! There are some of me playing with my wet pussy all on my own, then there are some where I have one, two, three girls and we are all playing with one another's tight pussies! I know you want to see me, so come inside to watch all my exclusive videos!
An EarlMiller Site.
0
0

An EarlMiller site CopyRight 2008-2009
GinaBeckman.com Earl Miller, earlmiller.com, and Earl Miller Photography, Inc. are registered trademarks of Earl Miller Photography, Inc.
All Rights Reserved. Questions? Visit our contact page.

Members enter here

18 U.S.C. 2257 Record Keeping Requirements Compliance Statement